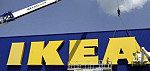 Under the constant successful cooperation of the two companies, Technofot Ltd. will manifacture entirely the external signage (Outdoor Communication) for the new Ikea store placed in Ioannina.
The new store will be located in a shopping center and consists an investment of 75 million. The creation of the new IKEA development is part of the group Fourlis planning to build 11 new stores in Greece, Cyprus and the Balkans over the next five years.
Shopping center will serve approximately 120 business and accommodate all the large and well-known chains that are currently active in the country. Much of the plant will be occupied IKEA.
Technofot has undertaken in the past the external signage, fully or partly, of the IKEA stores in Athens, Cyprus, Larissa anad Thessaloniki.I n addition, the two companies maintain constant cooperation regarding the internal signage.